Our Cleaning Company Started with Janitorial Services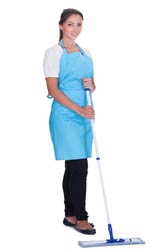 Headquartered in Chicago on Belmont Ave., Chicago Commercial Cleaning is not the largest, but most economical commercial cleaning service providers. Working for other cleaning companies since the early 90s, we provided janitorial services for medical buildings and hospitals in Cook and DuPage counties. Now we have grown to serve dozens of Chicago based companies. Currently, we are one of the fastest growing janitorial service providers in the Chicago metro area, and for good reason: we take pride in our work, and our clients recognize this.
Dedication to our clients and attention to detail has allowed us to expand our cleaning coverage area, as well as grow in every industry we serve. With nearly 25 years of commercial janitorial experience, we have serviced clients large and small. However, for our cleaning company to be truly successful, your janitorial needs, schedules, and budget constraints have to be met. Therefore, every Chicago-based commercial cleaning client we service receives a tailored package designed to meet their exact needs. As needed, those services are reviewed and adjusted over time as changes to the facility dictate.