Green and Eco Friendly Cleaning in Chicago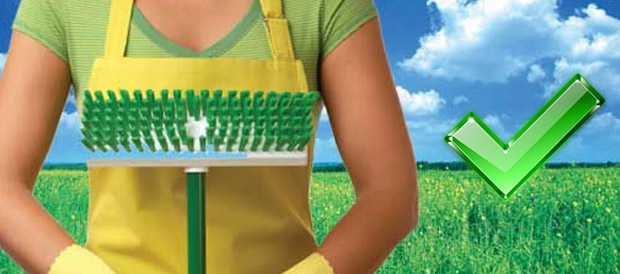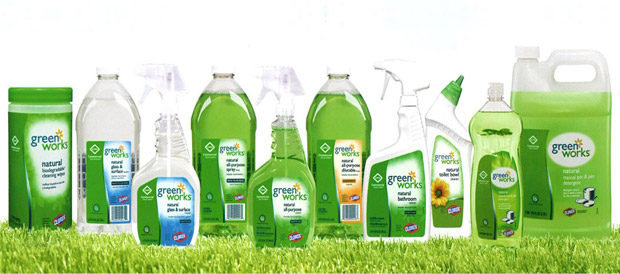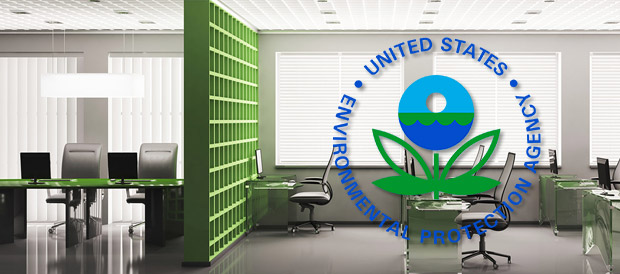 Chicago Commercial Cleaning Co. is proud to be on the forefront of environmental concerns and is committed to eliminate the use of harmful products, which have negative impact on the environment. Furthermore, going all green, may help your company attain credits toward Leadership in Energy and Environmental Design (LEED) certification - a criteria for assessing building sustainability. Most state and local governments offer incentives to companies with LEED certification.
Green cleaning is about maintaining and improving cleanliness and supporting infection control while protecting workers and the environment from risks posed by cleaning materials and processes. It encompasses a broad set of practices and is not about simply switching one product for another. It is a successful program that is focused on overall quality cleaning- standardized operation, effective tools, and cleaning chemicals.
Its Not Easy Being Green
There are several really great as well as inexpensive commercial cleaning chemicals available to us today. So why do we insist on never using them? Because sometimes a little more elbow grease or the extra cost really does go a long way in ensuring the well being of our employees and our clients.
Know the Chemicals You Use
In the last 40 years, over 85,000 new chemicals have introduced to our world through various products; many of them in the janitorial industry. Not all of them are approved by the EPA. The average home alone have over 60 toxic cleaning chemicals under their sink, and most people have no idea how harmful they can be.
When it Comes to Cleaning, we've been green since 2008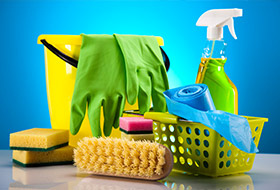 Conventional cleaning products are more likely to be caustic, wearing out surfaces over time and reducing the life of your facility and your furnishings. Even worse, certain cleaners can irritate individuals with sensitivities to chemicals and can be absorbed into the bloodstream causing long-term health problems. That's why Chicago Commercial Cleaning company is committed to eliminate products with dangerous emissions, and exposure to corrosive agents. We recommend and use:
HEPA/ULPA vacuums and green carpet cleaning solution
Low or No volatile organic compounds (VOC)
Recycled paper products and low-emission materials
Using and maintaining energy efficient equipment
Utilizing environmentally friendly products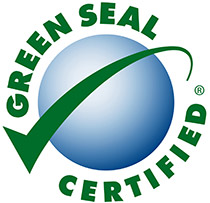 Many of our "green" cleaning products are 100 percent biodegradable and non-toxic. They are not listed on the federal list of hazardous products, which often depletes the ozone. We are proud to use all GREEN SEAL certified products, which means that all items have been 100 percent recycled. In addition of using green supplies, we also use Eco-friendly equipment and paper products, creating a truly Eco-friendly environment for everyone in your facility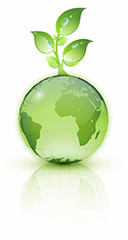 Fortunately nowadays, there are more options available on the market for "green cleaning" and they are more effective and affordable. It's more feasible than ever before for companies to enhance their overall impact on the ecosystem without compromising their practices. According to the National Association of Realtors, nearly 88% of home buyers consider high-efficiency heating and cooling important. According to a 2006 study by the Center of the Built Environment, University of California, green office buildings increase productivity and employee morale in the workplace.